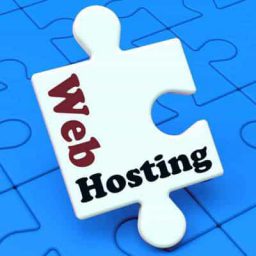 A website is the anchor of an online business.  Free hosting vs paid hosting, which to choose?
Even if the focus is on affiliate marketing, having your own website and hosting account with a domain name that you own gives you a strong competitive edge.
You will be able to host your own advertising pages instead of using the same affiliate pages that everyone else is promoting.
You don't need an expensive plan. Start with a free or baby plan and upgrade as your business grows.
Start Free And Upgrade When Ready
I don't recommend free hosting as a long term solution. With free accounts such as at Blogger (blogspot), Wix, Weebly, SiteRubix and others, the domain name of the provider is in the address.  Most people these days will know immediately that you are using a free website.
Free websites are on a sub domain until you buy a domain and change the URL to show only your own domain dot com.   But if your budget is tight, start free and upgrade to your own domain when ready.  You will be able to move the content of your free site to be under your own registered domain name.
Understand that free websites and free hosting accounts have limitations. For example, expect to get only limited technical support.  Also, search engines tend to rank free domains lower than paid domains, although this can be improved with effective optimization methods.  It is possible for a free hosted site to outrank an owned domain, though more challenging to achieve.
If you want to accept credit card payments directly through your website, bear in mind that free websites are generally not encrypted with SSL certificates, which these days is a basic payment gateway security requirement.  One exception is the free websites provided at SiteRubix.com, a service that I use and recommend. They provide SSL for free members as part of their first six-months of free membership.  Free SSL is included in the premium membership – there is never any additional or recurrent charge for SSL.
Another reason to avoid free web hosting is that your site might be perceived as lacking credibility.  I often see free web pages advertising income programs, with the creator of those pages claiming to have made thousands of dollars with the program they are promoting.  The first question that comes to my mind is:  If they are making so much money, why are they using a free web host?
Risk Of Accepting Free Registered Domain Offers
A word of caution about a risk with accepting free domain name offers.  Some web hosting companies offer a free domain name if you buy their hosting service. Take care with this because sometimes, though not always, the "free domain name" may lock you in for a period of time; that is, they will not allow you to move your domain or website to another hosting company, or they might make it difficult for you to do so.
It is not a good business practice but it happens. If in doubt, ask the host company first, or read the fine print before you pay for a hosting plan that includes free domain name registration.
Unless you have a large website and a high volume business with multiple employees and locations, you are unlikely to require dedicated hosting, which is expensive. You probably also won't require a virtual private server, which is more affordable than a dedicated server, but unnecessary for most small to medium-sized businesses.
If you are thinking of getting dedicated hosting or a cloud virtual private server, I recommend that you do your research and due diligence before committing to a provider.
My Website Disappeared Overnight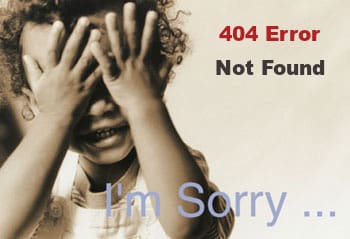 Over the years I have used several hosting services; some have been better than others. A few years ago my website disappeared overnight, along with the hosting company.  It was a reliable service, until the day it was simply gone!  I later learned that the owner died and there was no one to take over.
Around that time I contacted a friend to ask about the hosting service she used. She told me that her website had been hacked and became totally dysfunctional and she was not receiving adequate support from her supposedly top rated hosting provider.
Later it turned out that a number of sites on that particular host server had been hacked, not just hers. This indicated a security weakness in the hosting platform, yet she was made to feel as though the hacking was her fault.
A hosting service must be secure, reliable and affordable and preferably offer 24/7 chat support, or at least 2-hour email support.
My Top Recommended Hosting Service
As a premium member at Wealthy Affiliate, I decided to use their hosting service.  It is optional to do so but I was not satisfied with my host provider at the time.   I moved my sites to WA Hosting and have never looked back.  All my headaches and issues with several different hosting services over the previous years were left behind.
On the rare occasion that I put in a support ticket – usually when I tinker with code and mess things up – I get super fast help, often within a few minutes.
I've been marketing on the web for more than 12 years. The WordPress Managed Hosting Services at Wealthy Affiliate is the best experience I've ever had.
You don't need many plugins as they include their custom technologies: comment anti-spam, automated image compression, enterprise security, SiteSpeed, Site Builder.

SSL security, unlimited emails, email forwarding, Amazon c3.large, 24/7 support access, daily backups, 500K visitors per month, 25 owned domain hosting + 25 free SiteRubix sites (50 websites in total).
The cost is $49 usd monthly, or yearly $359 usd (which works out to $29 monthly). The Premium membership is included as well as 24/7 access to the community.
If this interests you, consider joining with a free membership. Free memberships are available for the first 6 months. They provide up to 2 free Siterubix websites.  It can be set up in a few minutes. I show you how it works  in my video here.
Create up to 2 free websites right now. Free Hosting/SSL encryption is included.  No experience required. No skill needed – only creative juices!  Upgrade is entirely optional.

.
You Might Also Like: