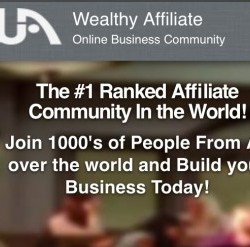 People from all walks of life are flocking to the internet to make money but soon discover that without training and the right tools they have no way to increase their online earning power.
Some people set themselves up to fail by having faulty expectations of what it takes to conduct business online.
The internet itself is a tool, not an ATM money machine.  Only the government has the license to make (print) money.  The rest of us must earn it.
Many people who turn to the internet to secure their financial future have been working in a job for most of their working lives. I did!  And I discovered further down the track that my mindset was more aligned to a consumer, a buyer of services, than a person who made decisions from a business owner's perspective.
As well, I took wrong turns and got side-tracked many times.  Without proper training and the right tools, it is harder to increase your online earning power.
I cannot emphasize enough the importance of getting unbiased training with no up-sells or add-ons later that you don't really need.
Even when I followed the coaching of top marketers, I was still struggling because what I was being taught did not feel right for me, though I could see that the same advice was popular with others.
It took a while, but I discovered a basic truth.  Top marketers are not necessarily the best coaches for you as an individual.  Some are, but most are too focused on their own business model to give unbiased advice.   Most will train you to do exactly what they do, to clone their actions, so to speak, and to lead you to buy more of their products and services.
You may be one of the lucky ones and prosper because you and your coach are like-minded and kindred spirits and you really want to copy what they do.
And even when the coaching is of high quality, different gurus advise different methods, depending on the path they have taken.  But is it the right path for you?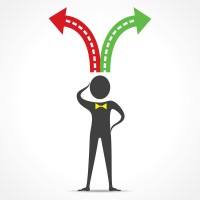 I once made the mistake of joining a program created by a well-respected marketer. Had I seen the promotional material beforehand, I would never have joined. They turned out to be glossy images of bikini-clad females leaning against flashy sports cars. The products were mediocre at best. I left.
What I endorse must be something that I would proudly show to my family and closest friends without  hesitation.
The average marketer can end up with different pieces of the puzzle and nothing fits together to produce a clear picture or results.
I cannot emphasis enough how important it is that the guidance and coaching you receive does not come primarily from the voice of a vendor of products whose business exists solely to sell you more and more.  It can turn out to be an expensive lesson!
My recommendation is to get training and guidance from a place where the main focus is on delivering unbiased quality information and training, and does not involve constant up-selling.
I know such a place. What's more, you can gain a lot even as a free member.  I recommend this without reservation to my family and closest friends.
You may also like: