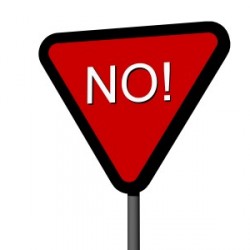 Safety online is sometimes not in our awareness as much as it should be while we browse the internet. Curiosity might win over caution, especially when we are distracted by tempting free prize offers.
Ever been enticed to play that online trivia quiz to win a free prize?
You've been glued to your computer screen for hours, toiling to build your multiple streams of income. Suddenly a flashing ad promises a free prize if you correctly answer a trivia question.
It is human nature. We succumb to the temptation to "play". We may even feel smart and clever about answering the trivia question or solving the puzzle. That is, until we realize that the site installed spyware or a more malicious code on our computer while we were having fun teasing our brain. Suddenly we don't feel so clever anymore.
Think twice before solving that trivia question or brain teaser.
First make sure it is from a reputable source.

Risky Links in Emails
Or you receive an email or a message in your social network site from a friend or a company you trusted and "liked",  but it turns out to be from a phisher and your account is hacked.
Or you clicked on that link in the email because it seemed to be sent by a friend, who was also a victim.  Before clicking on any link in an email, get into the habit of hovering your mouse over the 'sent by' address field,  even if you believe it is from a friend.  That way you will see the exact address from where the email was sent to you.  Don't click unless you know for sure the sender's address is the same as the one you saved in your contact or safe sender list.
I never click on links in my emails that use public link shorteners such as bit.ly or TinyURL even when it is from a list I subscribed to.
Risky social media messages
In your social media networks, be cautious about links in messages, especially when such messages arrive in your email,  or are posted to your wall or timeline, even from people you know or companies that you have "liked".   If you get hacked or phished, be sure to report it to enable the site administration to take action.
Most of us who have been online for a while know about these things. We may follow our due-diligence checklists when joining new programs or transacting online but tend to rely on our antivirus software and our firewalls to protect us from every intruder, and that is not always possible. I posted this as a reminder because it is easy to become complacent.
Stay safe online.