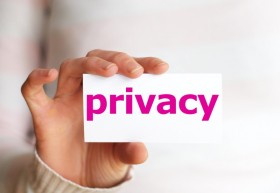 EarningOnlineToday respects and treats your privacy seriously.  We have taken measures to provide all visitors and users of our website with a safe and secure environment.
In this Privacy & Cookie policy statement we describe how EarningOnlineToday uses the personal information provided to us on this site. We are committed to maintaining the trust and confidence of all visitors to our web site. In particular, we want you to know that this website is not in the business of selling, renting or trading email lists with other companies and businesses for marketing purposes.
We provide detailed information on when and why we collect personal information, how we use it, the limited conditions under which we may disclose it to others, and how we keep it secure.
What Info We Collect
Comments.  When you post a comment, you may be required to leave a user name and  email address. We would only use it to communicate with you about your comment on the rare occasion that it should become necessary.   When comments are submitted, you are entitled to use aliases or information that completely hides your identity. When a comment is submitted, the relevant details (name, email, website) that you provide are stored. These details are stored so that we can display your comment back to you, and to anyone viewing the comment sections on the site. We do not verify information entered nor do we require verification.
Autoresponder Email Services.  We use a third-party provider, Aweber, to deliver our blog updates to our subscribers. We gather statistics around email opening and clicks using industry standard technologies to help us monitor and improve the information we send you.  If you leave your name and email in any opt-in form on our website, you will be sent a confirmation email from our autoresponder service. We use a double opt-in system, and if you confirm your opt-in, we will add your email address to our subscriber list so that we can send you important updates.
Please see the privacy policy of our Autresponder Service by clicking here Aweber.  You can unsubscribe to general mailings at any time by clicking the unsubscribe link at the bottom of any of our emails.  After receiving your unsubscribe request, we will cease sending messages to you within 48 hours.  We will completely remove your contact details from our website.
EarningOnlineToday has a zero tolerance policy against spam. We will never send any unsolicited emails.  We do not rent or trade email lists with other organizations, businesses or individuals.
Use of Cookies
This website may set cookies and use web server log files to maintain anonymous statistics, such as date and time of visits, what pages are viewed and the time spent on each page.  A cookie cannot retrieve any other data from your hard drive or pass on computer viruses.  Cookies are used to provide our system with the basic information to provide the services you are requesting. Cookies can be cleared at any time from your internet browser settings.
These statics are used solely for tracking page load times and to assess the relevance of our information. The statistics allow us to calculate the aggregate number of people visiting our website and which pages are most popular. This helps us to improve our users' experience while navigating on our site.
This website contains our affiliate links that will redirect you to our advertising partners that may use cookies or collect information that you provided to them or that they collected from your use of their services.  EarningOnlineToday may earn an affiliate commission if you visit our advertising partner sites and make a purchase.  This has no cost to you.   You consent to these cookies if you continue to use this site. Read our further Disclosure Statement.
Please also refer to the section below titled "Other Websites Linked to Us".
Other than as stated in the privacy & cookie policy, EarningOnlineToday does not gather or store any personal information about our users or visitors. If you prefer not to receive cookies, you may alter the configuration of your browser to refuse cookies. If you elect to have your browser refuse cookies, it is possible that some areas of this site may not function as effectively.
Google Analytics
EarningOnlineToday uses a third party service, Google Analytics, to collect standard internet log information and details of visitor behaviour patterns. We do this to track things such as the number of visitors to the various parts of the site and interactions with the site. This information is processed in a way which does not identify anyone. We do not make, and do not allow Google to make, any attempt to find out the identities of visitors to our website
Copyright
The entire content of this site is under copyright. You may not copy or reproduce any content or graphics on this website without first obtaining our permission.   You may share our content through social networks and trackback links, which we greatly appreciate.
IP Addresses
IP addresses are used by a computer every time it is connected to the Internet. IP addresses are automatically collected by our web server as part of demographic data known as traffic data and does not contain any personal information. Nor will EarningOnlineToday ever try to match your IP address with personal information, such as your location.
Disclosure of Information
We will only ever disclose information when legally compelled to do so, in other words, when we, in good faith, believe that the law requires it or for the protection of our legal rights.
Changes to Our Privacy Policy
We may make changes to our Privacy Policy in the future, however, the most current version of the policy will govern our processing of your personal data and will always be available at the following URL:
https://earningonlinetoday.com//privacy-policy
If we make a change to this policy that, in our sole discretion, is material, we will notify you by an update or email, where possible. By continuing to access or use our services, you agree to be bound to the terms of our Privacy Policy.
Other Websites Linked to Us
We are not responsible for the practices employed by websites linked to or from our website or the information or content contained of those websites.
Our privacy policy is no longer in effect when you leave our website to visit another website. Your interaction on any other website, including those which have a link on our website, is subject to the policies and rules of that other website and may be different than ours.  It is your responsibility to read the privacy policy of other sites you visit, even when you do so from one of our links.
By using our website you consent to our collection and use of your personal information as described in this privacy policy. We reserve the right to amend this privacy policy at any time and will notify you accordingly.
Access to Your Personal Information
You are entitled to ask us to amend or delete the personal information that you have provided to us. Email your request to us and we will work with you to remove any of your personal data we may have. You may get in touch with us if you have any questions about this privacy policy by emailing us at our contact page.
Admin
Jude Banks