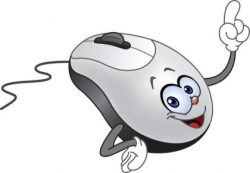 It is never too late to think about the pros and cons of having your own online business. Not everyone seeking to make money online wants to have a business.
Be clear:  Is it your business or just a game?
Some people are content just to make a little extra cash, dabbling here and there.
For them, it's a hobby, something they do in their spare time.
And that's fine. (I did that for years!) Not everyone should be their own boss. It has nothing to do with intelligence, but more to do with personal goals and discipline. Human nature being what it is, we want to believe it is possible to make money fast, to build a list of thousands in a few days, to make free money. We want to believe the internet is a magic tool, with magic buttons.
At some point we need to decide: is it a business, or a game? Our approach and our results will depend on our underlying attitude and our commitment. If we want to create real income, we must decide to treat our online marketing as a real business.
And we must make a total commitment to it and persist, otherwise we are just playing a game. I love the quote about the power of persistence:
 Consider the postage stamp. Its usefulness consists in the ability to stick to one thing till it gets there. ~ Josh Billings
Goodbye Hobby. Hello Business!
It is easy to fall into the trap of believing that the grass is greener on the other side of the hill, but it usually depends on what price we are willing to pay to have greener grass. For some people, the price is too high.
An acquaintance of mine decided last year to give up her day job to make it online. After four months of learning the ropes, she was starting to make money, and her future looked promising. I was a bit envious, because turning a profit online seemed much easier for her than it was for me. She achieved in a few months what took me years to do!   I had to find out her secret.
Then a turning point came. Within a few weeks of launching her new website, it was maliciously hacked.   She felt violated, invaded.  She went running back to her old job and wanted nothing more to do with earning her living online.  The price to work online was too high for her.
Will there be tough times? Yes, but that is part of having your own business. If you are going to succeed online, you need to take control,  keep moving forward and not give up when things get tough.
A person cannot learn to swim without getting into the water.  It's the same with creating and building a business.  You can follow the training courses, read, ask questions, plan, organize.  But you must put it into practice.
It helps to remember the positive side of working online:  no commuting, having more time for yourself and your family, no boss to deal with, being in control of your time and your future.
Everyone wants success, but few attain their desired results because knowledge, skills, tools and the right attitude will help you get started, but without a blueprint to follow, you can end up spinning your wheels.   You must take action according to your plan.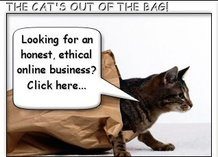 It's okay to change your plan as required.  There is no point hitting your head against a brick wall.  Changing your plan is not the same as quitting.  It just means following a different path.
Click the banner to your left to check out the path that I am following.  If you decide to join me, I'll be there to give you a helping hand.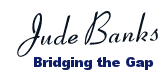 .
You May Also Like: