We all want to find a good deal when shopping for goods and service.   Often we are unaware of marketing techniques being used to influence us to buy, buy, buy!
We see different pricing strategies every day in the marketplace.  For example, we might be given 2 choices and the best value is immediately obvious to us.  Or we get a 2 for the price of 1 deal.  Or we might snag a discount for buying in bulk.
We often see discount offers, for example, when we commit to paying a subscription or membership annually instead of monthly.
Sometimes we are not aware of marketing techniques being used to influence us to buy.  To avoid buyer's remorse,  it helps to be aware of common ploys that might make an offer seem good but when examined closely it falls short or is not genuine.
For marketers and sellers, having a pricing strategy to influence buyer behavior can increase sales.  If not done right, it can hurt sales.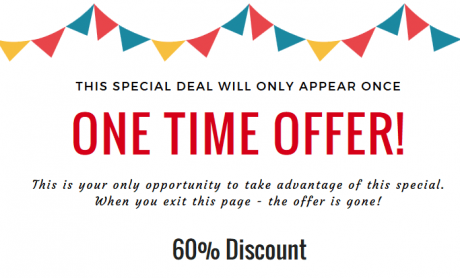 The One Time Offer In Marketing Promotions
A popular marketing strategy for increasing sales is the limited time or one-time-offer [OTO].
An OTO is when a marketer sends a paying customer to a new web page. It usually states that if the person leaves the page, the special offer will no longer be available.
Upon exiting the page, a second offer of a different price or even a different product pops up.
Sometimes annoyingly a series of one time offers pop up when the visitor tries to exit the site.
OTOs can boost vendor sales but it must be done right to perform as intended, otherwise it can actually hurt sales conversions.
A strategic time to make a one-time offer is immediately after a customer has made a purchase.  This technique offers an incentive to an existing buyer to spend more on another product.  Usually such offers include a message that states:  "This offer will only appear once"  or "You'll never see it again".
Unfortunately some special offers are not relevant to the product just purchased, which does not leave the buyer with a positive feeling about the initial purchase.
This tactic is also used to boost sales from first time visitors. I've seen it used with one time offers from Clickbank and JVZoo sellers.  The risk with this method is that the offer is made before establishing trust with a potential buyer.
From a consumer perspective, it boils down to this question:  Is the offer a genuine deal or a ploy to upsell you into buying something you don't need.
Lessons I Have Learned About OTOs
One time offers, when done right, can be effective for sales conversions. But nothing kills a sale faster than a series of OTOs where the seller is desperately trying to earn a buck, rather than putting a genuine deal on the table.  My patience runs out and I lose interest.
Some marketers simply get it wrong and hinder the effectiveness of the one-time-offer process.  For example, a while back I almost bought a front-end product that was selling for $47. I clicked on the buy button, but before payment a new offer showed up, stating:  'wait a minute, before you buy, take a look at this deal'. 
I was taken to a higher priced version of the product, with the sales copy telling me that the front-end product I was about to buy will be more effective when used combined with this further higher priced product.
Wrong psychology! There I was, ready to part with $47, when a new offer was made for a supposedly improved version at a higher price of $97. The usual ploy is to claim that only a limited number of privileged customers will get access to the extras included in the higher price.
Immediately I was made to feel that if I don't buy the higher priced version I will not be among the privileged. Who wants to feel unprivileged?
It Is Not All Bad – Genuine Deals Do Exist
By contrast, I have had good buyer experiences.  I was in the process of buying a digital product for $79. No one time offer or special deal. I left the page because I needed to transfer funds and intended to return.  As soon as I hit exit,  an OTO popped up asking if I would prefer to pay $29 now and the balance in 15 days, with a 30-day refund option.
This was a pleasant surprise and smart. I had enough in my account for this part payment.  Who knows what distractions might have prevented me from returning to complete that purchase.
The seller obviously wanted the sale on the first visit but hitting the exit key triggered the OTO to pop-up: "Wait, don't leave, how about considering this revised offer'. 
This method also conveyed that the vendor was confident enough about the value of the product to take the chance that the customer will indeed make the second payment.
Do you have any thoughts about one-time-offer deals? I invite you to share your experience with us. It could help others to set the right price or to recognize a weak deal.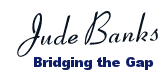 You may also be interested in:
Source:  Wealthy Affiliate Website, author Kyle