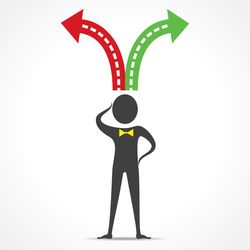 Have you been thinking about building another website or adding multiple sites to your business?  This article can help you to make the right decision.
Creating another site has been on my mind. The other day I spotted a deal to buy 50 niche website templates at an enticing low price.
The marketing spin suggested how much better it could be to generate income from a variety of websites in different niches. Is it a good idea?
Easy, Fast Websites: Are They Profitable?
---
Managing even one website can be time consuming.   Automation and outsourcing help but one should not rely on that entirely.
Back to multiple websites.  Forget the hype.  Sure, these days one can set up the basic framework of a website in a few minutes. But that is like putting on your underwear and not getting dressed..lol. It is not enough to turn the site into profit.
Anyone who says they can provide an instant turnkey website that cranks out never-ending profit is stretching the truth.  All websites have to be updated with new content on a regular basis in order to rank well in the search engines.
Admin tasks must be done, such as updating themes and plugins, controlling spam, replying to comments,  database maintenance, payment gateway processes, hosting issues, and more.  It takes time and resources to maintain one site, let alone multiple sites.
It is possible to produce substantial ongoing income with one authority website.  Having multiple niche websites is a different strategy.  It can work, but not for everyone.  It takes time to build up profits and equity in one website.
Multiple Streams of Time, Effort and Expenses
---
We've all heard advice from financial gurus that it is smart to diversify.  Robert Kiyosaki, Rupert Murdoch, and Warren Buffet advocate establishing multiple streams of income. The point that people often miss is that they recommend investing in passive income streams that require little time and effort.  For example, investing in property or in someone's business can turn into long term passive income.
If you have watched the Shark Tank TV series, the Sharks usually invest in businesses where the input required of their personal time is minimum.
Operating multiple websites in different niches is the same as operating multiples businesses. Say the niches are in fitness, fashion, dating, and technology.  Each website becomes a profit center and has to be managed accordingly.
The exception for having multiple websites is a business that requires a presence in different cities or countries in order to reach a wider local audience for the same brand. In this example, there is only one business with multiple headquarters.
I am not against multiple businesses, but there is a time to expand and that time is not until after the first website is successful and can be used to leverage the success of the second business.  In other words, build one awesome business, not a dozen mediocre ones.
The Common Process That Successful Marketers Follow
---
Did you know that most marketers who become successful started out by focusing on ONE business, ONE target audience, ONE traffic resource and ONE marketing stream? They gained mastery of their first business and only when it became profitable did they start their second website, second business, and so on.
When your first website is successful, then it might be time to build another website to add more income streams.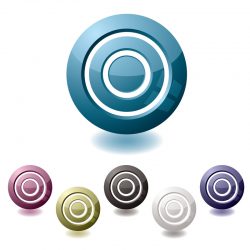 Diversifying financial investments is good; diversifying in multiple business opportunities is not always good, especially in the beginning.  It is usually not a good idea if the business requires the use of your personal time and effort (as opposed to simply investing your money and monitoring it).  Why?
If each website is a business in its own right and you have only one business, you would be able to allocate 100% of your time and resources to manage that business.
Operating two websites means applying 50% of your time and resources to developing each of two businesses.  Three websites means applying 33.3% of your attention to each of three businesses.
The Challenge of Sending Traffic to Multiple Sites
---
Which do you think is better, sending 500 visitors to each of three sites, or sending 1,500 visitors to one site?
It is easier, less costly and more productive to send traffic to one primary business website than to generate traffic to multiple sites.
And which website is most likely to succeed? I'll bet it is the one that gets 100% of the owner's input in time, effort and resources.
Effective Timing Is Everything in Life and Business
---
After having acquired the skill of creating one successful income producing website, it could be time to set up a second one, and so on. If you want multiple websites fine – build them one at a time. Otherwise, trying to build, grow and maintain several sites at the same time can become counterproductive.  In other words, creating a website is one thing; building a business is another.
Ask yourself:  Which is better in the long term, one high income producing website or multiple websites producing various levels of income?  Only you can answer the question. It depends on your time and resources. If you can outsource the daily grind, adding new content and have money to throw at traffic campaigns, then the multiple website option might be right for you.
Otherwise, I recommend putting 100% of your time, effort and resources into building ONE business.  That does not mean promoting only one product.  On your own website you can promote several, preferably non-competing products, which are all part of your business.
Tired of searching for the right path?  Read about my #1 recommendation here