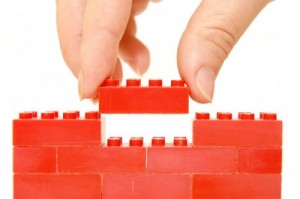 Developing skills to succeed in online moneymaking takes time and effort. Aspiring marketers often don't know which marketing methods and strategies to apply. Nor do they know the exact way to create a viable source of revenue.
It is not necessary for you to have every skill or know all marketing methods in order to create online income.  But you will need to have basic skills and techniques up your sleeve.
The best way to proceed is to gain knowledge and experience in one marketing method at a time.  Once you know the basics of each method, you will be able choose which one will work best for your goals. I list below the internet marketing methods that you might want to tackle.
I recommend that you gain a basic understanding of various online business processes. It will help you to decide when and how to apply them in your business strategy.
 search engine optimization (seo)
 internet marketing, affiliate marketing, ecommerce
 blogging
 building web traffic
 articles and guest posting
 pay per click (PPC)
 social media networks
 video marketing
 your own domain, hosting sites
 email marketing campaigns
direct sales as reseller
create and promote your own products
You do not need to "master" all these to succeed. In fact, you do not need to become an expert in any of them, unless that is your desire.
Though be cautious when told that you don't need to have any skills at all to succeed. Be especially careful when vendors promise automated marketing software and "secret" tools.  They will tell you that it is as easy as clicking 1, 2, 3 and that even a child can use them.
An analogy often given is that you don't need to know the mechanics of how a car works but you can still drive it.   I don't think that is an appropriate analogy when it comes to internet marketing.
You must accept a basic reality.  Automation can help run your business, but there is no such thing as a hands-off business.
A level of knowledge, skills, and involvement on your part is essential.   It will take more time and effort than some vendors are likely to convey in their sales pitch.  They know exactly which emotional buying triggers to push in their ads.
About the car analogy, remember, you still have to drive the car. No doubt with advances in technology we can expect the driver-less car to arrive on the market any day. I hope they will have an override mode to revert to a human driver.
Someone once said: An idea without a plan and action is just a hallucination.
Having the basic knowledge and skills associated with online marketing will enable you to create internet income that is based on a credible and solid foundation.
Not sure where and how to get started?  Visit the link below  You will stay on this website.
If you liked this post, you might also enjoy:
Internet Marketing vs Affiliate Marketing vs Other Business Models
Learn How To Make Money Online