Chances are you landed on this website because you are looking for a way to earn legitimate income online from home.  If you are anything like me, you're tired of all the hype and false promises.
You want answers and you want the truth to questions such as: Can I make money with no investment?  Do I need to have my own website? If so, how do I make money with a website? How long does it take?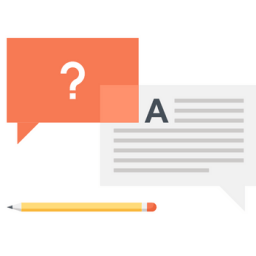 There are many different paths to profit online. It depends on your interests, goals, and willingness to do what it takes to succeed.
Not every method is suitable for everyone. For those starting out, I recommend affiliate marketing.   Affiliate programs and networks are easy to join and set up once you know what to do and how it works.
I speak from personal experience and observing others that people join income programs with high hopes only to discover they don't know how to make money with it. This happened to me in my first few months online.
Teaching individuals how to make money online is the weakest link in most programs. They provide the same affiliate web pages to everyone. They tell them to share their referral links in various sites online, and presto, the magic internet machine will produce cash on demand.
Nice dream, but it doesn't work that way.
In my second year online I bought a website from a guru for $500.  He told me it was ready to make money and all I had to do was send traffic to it and after 10 sales, I would break even.  It seems the only person who thought having that ready made website was a good idea was me.  I look back now and laugh but at the time all I could think was "ouch", he saw me coming!
Don't make my costly mistake.  Instead get the best training available that will show you each step exactly what you need to generate revenue through your own website.  Work for yourself, not for someone else.
The How-To Of Online Marketing
I could explain different ways to make money but I don't know about your skills, interests, passions, or goals.
I suggest that you start with affiliate marketing and hone your affiliate skills because I know that works and it is an honest way to earn online.
Once you master affiliate marketing, you might want to broaden your horizons by creating your own products, doing joint ventures, building  niche or membership sites or adding an e-commerce store to your portfolio.
Be warned, there is no shortage of false promises that you will make tons of money without your own website and without any effort on your part.
The only secret is this:  Stop looking for the overnight way to riches. It does not exist.   Get the right information and learn how to apply it to achieve the desired outcome.
A Learning Process Is Always Involved
It starts with the right question. If you were to ask "how and where do I learn to make money online", we would be closer to the mark.
Making money, online or offline, involves skills as well as having a certain mindset. Like any skill, you can learn it. Developing the right mindset will take care of itself as your understanding deepens.
By the way – making money, creating income and creating wealth – are three different concepts.  This is important to understand when you are setting financial goals.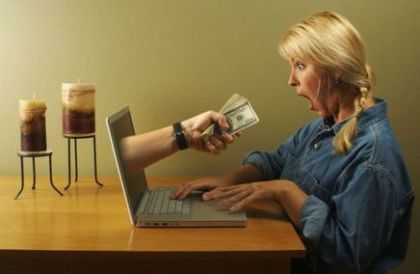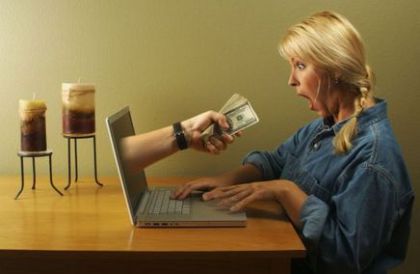 When the next enticing ad pushes your spend buttons and you find yourself with credit card in hand, I suggest you stop for a minute, take a deep breath and remind yourself of this basic reality:
There is no one out there waiting to make you rich.
No matter how enticing the offer, or how easy it may seem, the fact is that none of us can "make" money (only the Treasury makes money).
Profiting online (or offline) means that we have to do something to "earn" money.  We must offer value that helps people get what they want.
Like anything else in life, the best way to profit online is to learn from the people who have done it successfully. Then translate the knowledge into a marketing strategy and take action on it.
On this website I share the popular method I use: affiliate marketing.  Joining affiliate programs is easy once you learn the ropes.  I am a big believer in education that saves time and money. Sorry but it still takes having the right knowledge, work and effort – that I cannot change.
One of the challenges of making a living online is that income can be inconsistent and unpredictable, especially when starting out.
Do not leave your regular job until you are able to generate consistent earnings online.  Learn from those who have succeeded and are willing to show you exactly what they have done.
Success Is A Never-Ending Learning Journey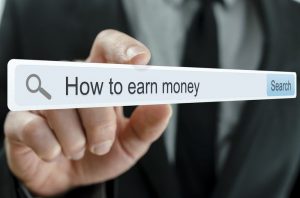 There is no such thing as a born internet marketer. The starting point is the same for everyone. It starts with you as you are. From that basis you must get proper training, apply what you learn, and persevere with your efforts.
What some people don't get is that no amount of training will make money for you unless you take action.  If anyone promises that they will make money for you if you join their program – think twice!
The only person who will create income is you.
Decide Your Own Standard For Success
Success is different things to different people at different times in their lives. Don't let anyone set a goal for you.  Decide your own standard for success.
If your goal is to create a website and you have never done that before and after a few lessons you have a website up and running, isn't that success?
Watch my video here
where you can look over my shoulder while I set up a basic website in a few minutes. ~Jude
If you are a shy person who has never participated in an online community and you find yourself doing so and even helping others, isn't that success? If you learn something new every day that makes a difference in your life, isn't that success?
Sure, keep your eye on your main purpose to generate a revenue stream. Each success step along the way will lead you to your ultimate goal.
Earning money is not the same as building a business.  Earning money is a job. Building a business is a mission. ~Jude
The moment we become responsible for our own decisions and actions is the moment we start to make progress towards achieving our goals.
If you are new, or have been struggling because of gaps in your knowledge or skills and want to wipe the slate clean and get going with an online business,  visit the link at the end of this post.
The Balance Between Learning And Doing
Even with all the training and learning in the world, nothing will happen if you don't apply your knowledge to implement what you know.
The key is to find a balance between learning and productive activities that will actually generate income. You must balance learning with  'doing'.
Knowing is not enough; we must apply. Willing is not enough; we must do.'  ~Goethe
Doing something and making a mistake is better than not doing anything at all. If you don't get it right at first, dust yourself off and try again. Continue to learn from a variety of mentors and sources – no one person, group, or website has all of the answers.
Remember to step back a little to take in what you have learned, trust your instincts and draw your own conclusions.
Then one day, probably when you least expect it, your own unique path will unfold before you, seemingly without conscious effort on your part, and you will know exactly what you need to do to succeed.
That's what happened to me when I found a community platform that provides a ton of help, support and motivation for learning, creating, building and earning online.  Should you decide to give it a try, I look forward to giving you a helping hand along your journey – we can do this together!
To create your own income producing website, click the yellow button for free instant access. Follow the steps to learn, create, build and earn your way to success.

 You May Also Like:
Have you had any experience with online training courses or programs that others might want to consider? Please share your thoughts with our readers by posting in the comments section.