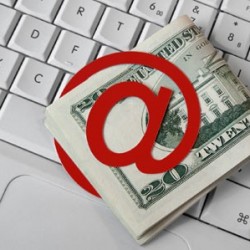 The Aweber blog had an interesting article a few years go about the risk of using public link shorteners inside email messages. After testing, they found it increased the risk of the email not being delivered.  Is this still true today?
Emails containing public shortening links, such as bit.ly or tinyurl and others, have a greater chance of being blocked.
ISPs and email delivery services often use Spamhaus or similar anti-spam DNS blacklist services (e.g. SURBL) as part of their email delivery system.
If you use a public link shortening service in your emails, you can check with anti-spam blacklist services to see if the shortening link domain is blocked before you start your email campaign.
For example, using the Spamhaus free tool, you can type in the shortener's URL domain name.  For example, bit.ly. You will see that it is currently NOT listed in their Blocklist.  But it was blocked at the time Aweber wrote the article I referred to earlier.  Clearly bit.ly took action to have it removed from the blocklist.
It's important to understand that the fault is usually not with the link shortening service itself but the fact that many spammers and scammers tend to abuse such services.
For any URL shortener that is blocked, you can follow the link provided to see the reason it is blocked (e.g. "it is a spammer abused shortener or redirector").    Therefore, I recommend that before using a URL shortener, check it in the Spamhaus tool from time to time to make sure it is not on their blocklist.
If you decide to use a shortening link in your emails, realize that some ISPs and email services will block your email from delivery or will send your email to the recipient's spam folder.
Before Using A Public Link Shortening URL In Emails Be Aware That…
The anti-spam services used by ISPs can often detect that the shortened URL is being used in a mass email and they can disable the link. This is less likely to happen with a double opt-in list but it can happen.  Your subscribers will receive your email, but the link you used in the bulk message will not work.
That is an email marketer's nightmare!  Imagine sending out a legitimate bulk email to your 25,000 subscribers only to have the link to your main offer not work properly.   It can ruin your campaign results.
Another factor to consider when using public link shortening URLs is that manly people hesitate to click on a cloaked or shortened link in an email because they don't know where it will send them.
These considerations are of no comfort to email marketers.  Aweber's post, albeit originally written in 2011, unfortunately still holds true today.  Aweber recommends that public URL shorteners should not be inserted in the body of email messages. The research presents convincing evidence of the higher risk of such emails not being delivered at all.   Click here to read the original post and discussion.
If you are using URL shorteners, or similarly tracking URLs in your messages, you will want to be aware that it may reduce your click through rate.
People are more likely to click on a link if they can see where the link will take them and they trust the sender. New subscribers who do not know you may be less inclined to click on non-transparent links in your emails.
You can test for this by using both types of links to see which ones receive more clicks.
For WordPress users, an option is to use a plugin, such as Pretty Link, which includes your domain name within the link.  Bear in mind that if your blog or site is down, your advertising links will not work, which could be a problem, especially if you are running paid advertising.
In my experience, links where the domain name is visible attract higher click-through rates.
In conclusion, I agree with Aweber's take on this:  link shorteners are useful and do have a place in marketing but that place is not inside emails.
Do you use link shorteners in your email marketing?  I invite you to post your comment.