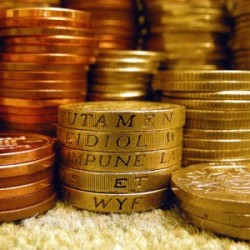 Over the years I have come across many new internet marketers who arrive online with faulty and unrealistic expectations about what is required to succeed.  That kind of mindset can actually set them up to fail instead of succeed.
It is not entirely their fault. The hype and misleading advertising on the net are at least partly responsible for newcomers believing that success is going to be easy, automated and without effort, or that they can make a full-time income just by putting in a few hours a week in their first year.
The secret to success online is DOING one thing consistently and persistently, and doing it extremely well, and that is:  Getting targeted visitors to your offer.
Of course you need to have a good product and service.  You also need to have an easy way for people to buy from you through a shopping cart or affiliate referral links.
The Search Engine Myth
People often ask, "Can I just build a great website to make money?"  It's only a start.  Let's say you have a highly optimized site that ranks on the first page in the search engines for dozens of keywords plus a great product or service, then your site will attract more potentials visitors than a website buried among the masses in cyberspace.
One of the most misleading internet marketing myths, in my opinion, is that you can rely on search engine results to make money.  It helps a lot, but too many other factors are involved in whether people will actually buy from your site.  Google can change its algorithm and wipe out your traffic overnight.  That's not to say you won't recover, but it can be a shock.
You can over time excel at planting high quality keywords in your post. That means your website will be found and get traffic, even lots of traffic.
What some new marketers miss is that the click-through, whether for a direct sale or affiliate link, happens on your website, landing page or sales page.  If that page does not convert the visitor into a buyer, it makes no difference that you were listed on page 1 in the search results.
The more organic search traffic volume your web pages attract, the better.  But your content must also convert to signups and sales.
It boils down to this formula:
Search Engine > Traffic > Web Page That Fulfills Need >
Earns Trust > Converts To Sale
The Website Myth
There is more to getting targeted traffic than building a website, even a great one.  Especially in the first few months, it involves advertising and promoting it regularly and effectively.  You will need to apply more than one traffic strategy.  It is better to get 100 visitors each day to your site, than to get 1000 visitors on one day out of ten days.
A common refrain in my conversation with aspiring marketers is: "I spend hours adding content to my website, surfing and clicking in traffic exchanges and safelists, sending solo ads, sharing in social media, and nothing happens".   So they quit, or switch to promoting something else thinking the fault was with the program or product and maybe they'll have better luck with another one.
The reason not much happens is that they are mostly using 'push' promotion methods.  They are pushing ads in front of people who have not asked to see those products.  A better way is to build authority and branding on your website, give people interesting and useful content and people will want to come to you, instead of you going to them.  See the difference?
Change Expectations From Unrealistic to Realistic
Well I have good and bad news, depending on your expectations.
1.  Promoting online requires WORK
I know this from personal experience.  For too long, I treated my online activities as  a hobby, something I did in my spare time. Once I made the commitment to treat it as a serious business, with sustained daily effort, my results improved.
2.  Traffic, Traffic, Traffic
To get signups and sales, you will need LOTS of targeted visitors to look at your offer. Placing a few ads here and there, now and then, is but a drop in the ocean. It is unrealistic to expect major results from minimal effort.
3.  Time or Money
If you don't have an ad budget, then you will need to put in the TIME to post at free ad sites and social media.  Obviously if you have the money to spend on advertising, you can save  time.
Either way, there is no such thing as "free" because you will have to pay either with time or with money.
4.  Keeping your Focus
Whether it is the program you are promoting, or the traffic strategy you are using, focus is important.  Stick with one program until you succeed with it before adding others to your promotions.  Don't spread yourself thin.  It is far better to succeed big with one program than to succeed a little with several programs.
The same applies for your marketing strategy.  While you will need to use several methods, it is best to master these one at a time and then start using multiple advertising strategies only after you have learned how to use each one effectively.  To give you an idea,  your advertising methods and strategy might include ones from this list:
video sites, marketing directories,  blogging, guest posting, social media networking, traffic exchanges, solo ads and email marketing, viral ad sites, organic search engine optimized websites, forum marketing, question and answer sites.   Depending on what you are promoting, don't  forget about 'offline word of mouth'.
Remember:  persistent, consistent and sustained daily sharing of content that is valuable to people is a key ingredient to successful marketing online.
I welcome your comments on what kind of advertising and promotions works best for you and why you find it effective.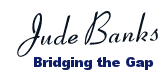 If you enjoyed this, you may also like: