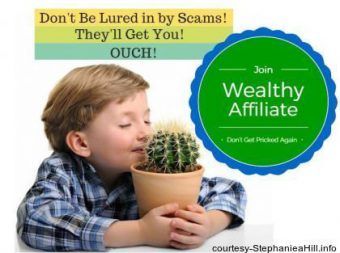 When I started my home internet business, I found many opportunities that promised high income in the first month.
It seemed easy.  Join.  Leave links everywhere. Wait for referrals and commissions to pour in. But the earnings promised were nowhere in sight.
I'm going to share my early mistakes and hope my lessons and insights will help you to avoid them.
Mistake #1 – Jumping In Quickly Without Research
The first mistake is to rush into a home-based business program that you know little or nothing about.  You want to start earning quickly so you start promoting it right away.
Many people on the internet want to make money from selling you the perfect home business. Often they haven't even tested the program or product themselves.  They copy and paste the marketing copy provided by the owner.
Don't make a decision to buy or join based on what you read in the advertising copy. Search for unbiased reviews by people who have firsthand experience with the program.
Read testimonials and confirm that it is genuine.  Do your due diligence. Test the program, product or service yourself before recommending it to others.  I will not write a review or recommend anything to anyone unless I have hands on experience with it.
At an early stage in my online endeavors, I was asked to write a testimony for a program that I had been in for 3 days.  The future was exciting and I didn't know better. Two months later I was ready to leave and asked them to remove my testimonial.  They said they would remove it but never did.
After I left, one person contacted me and asked about my testimonial. I conveyed my views and experience. I don't know what that person decided but the program disappeared a few weeks later.
Be wary if there is no option to join free.  A program or opportunity that stands by its product or service should have no problem offering a free trial period or even a free membership to get started.   Read the terms and conditions carefully. At the very least it should have a clearly stated refund or no-refund policy.
I have seen people complain in various forums about not being able to get a refund even though they had agreed to the terms and conditions that stipulated a no-refund policy.
Mistake #2 – Faulty Thinking, Naive Expectations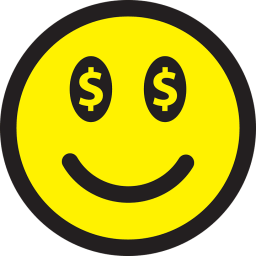 It's not your fault.   Advertising can be misleading.  The other day I saw a video ad by a marketer who was promoting a multilevel marketing program.   In the video, he gets out of an expensive car, goes to an ATM machine and withdraws 2 x $500 cash.  He never says it outright but implies that he earned the cash through the program and anyone can do the same.  Even if he did earn it, it does not mean that you will too.
Which leads me to the second mistake to avoid. Thinking that you can go from zero to a successful Internet business in 30 days or less.  Most opportunity seekers end up with no money in their pocket in the first few months and longer.
Be realistic. You will need some skills to succeed.  Plan for a modest income or even no income in the first few months. Understand that initially your task is to lay a strong foundation for your business.
Identify the success factors.   Find out what skills, tools and resources you will need to succeed with your new venture.
Focus on helping rather than on selling.
Mistake #3 – Not Mastering The Basics

Until you master the basics,  it will be difficult to set a strong foundation upon which to build your business. The basic skills required are to:
publish valuable in-demand content
attract the right target audience
rank well in the search engines
build up ongoing visitor traffic
monetize your website effectively
You can outsource tasks, but you will need to know the mechanics of your business so you can handle the daily actions related to your website and customers.    Operating a business on autopilot is a myth.  An airplane can fly on autopilot but it still needs a human to land it.
Mistake #4 –  How To Drive Business Away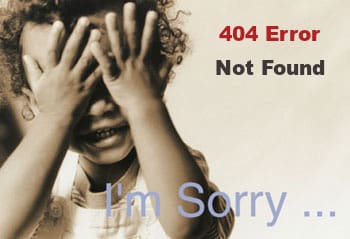 Do any of the following and you will certainly drive visitors and business away from your website.
( You know I'm saying this tongue in cheek, right?)
1. Leave your visitors in the dark about why they are on your website and don't give them an incentive to return.
2. Overwhelm the site with lots of ads, banners, links, thin content and you'll hear them scream 'get me outta here'.
3. Make the order process complicated.  Let them put an item in the shopping cart and make them jump through hoops to pay you.
4. Fill your site with old and irrelevant information and broken links.  That will get rid of those pesky visitors quickly.
5. Don't provide a contact form.  Who wants potential customers to reach out to you?

Mistake #5 – Quitting Too Soon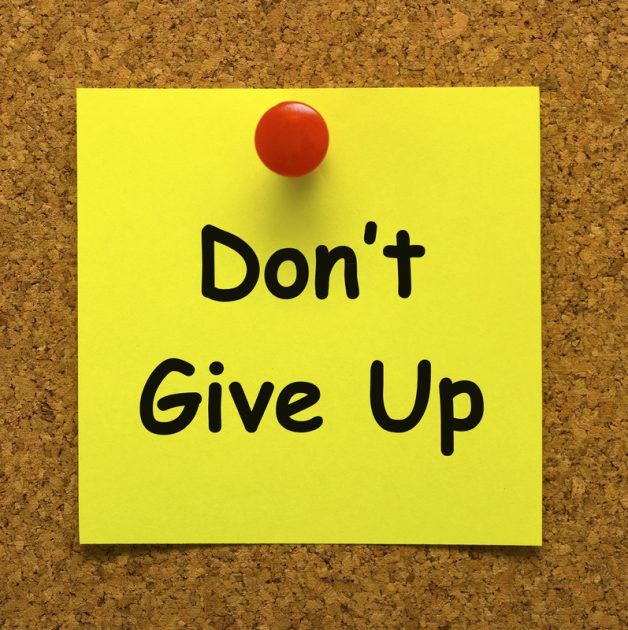 When the money doesn't start rolling in you conclude that it is time to quit. I've done that.  But I was wrong more times than I was right.  If I had only stuck with it, I said later.
It is tempting to blame the program or service for not living up to its promises, or not giving you proper training or support. Sometimes that can happen, but you must take responsibility for your decisions.
I have met people who jump around from one program to another looking for the one that 'works'.
On my profile page at Wealthy Affiliate, I list 4 important lessons in my online journey.  The 4th point on the list is this:
No one out there is waiting to give you money or make money for you.  The only person who will create income is "you". ~Jude Banks
I wrote that back in 2010 when I joined.  It is as true today as it was then.  You are welcome to go to my community profile page  and see the other lessons I shared.
Getting a home based internet business up and running is challenging.  The rewards are worth it.  Stumbling blocks are but stepping stones for success. You might need to change your path, but quitting should not be an option.  It won't happen overnight but persistence is required to reach the point of generating a viable income stream.  The time frame for this is different for everyone because it depends on your skills and level of commitment and how much time you devote to building your business.
Do you have any favorite tips for mistakes to avoid when setting up or starting an online business?  I'd love to hear from you in the comments section.
Are you interested in creating your own website and learning how to make honest money with it?
Click the blue banner to check out free how our training and education platform can benefit you.

You may also be interested in:
Digital Altitude – FTC Troubles – Court Orders Shutdown
Wealthy Affiliate Review – Do They Teach A Viable Business Model