Google's Panda search engine update in mid-2012 had the online community buzzing in trepidation about the impact it would have on many online businesses. They were right.  Many websites disappeared from the top pages of the search results.
The next major update was Penguin 3, but many sites could not fully recover previous ranks.
Then in October 2016: Penguin 4.0. The community was buzzing again but this time with a more positive reaction.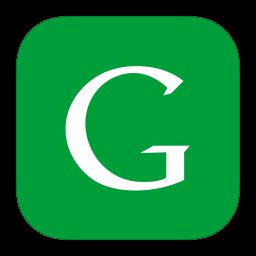 We may well look back on Penguin 4.0 as the turning point when Google's support for legitimate link value became a higher priority.
No longer will an entire site be penalized when it is the target of spammy services and manipulations by competitors.
If you want to know more, consider reading the article written by Andrew Dennis, October 25, 2016 at Search Engine Land.
While it helps to understand how search engines 'perform', I do not recommend trying to outsmart them. Who wants to waste energy trying to beat the big G?
Penguin 4.0 is a clear signal to online businesses and the SEO industry that manipulating search engine results is going to become a less feasible strategy going forward.
Key Tips For SEO Beyond Panda and Penguin
Write on topics, not keywords. In other words, write for readers, not for search engines.
Avoid keyword stuffing, even when your content is good. Your keywords need only be mentioned once in the title, and once in your first paragraph or as close to it as possible within your body text. Mentioning it multiple times will actually work against you in search engine rankings.
Include proper internal links to other parts of your site within your body or post text to keep people on your site. Search algorithms do not understand meaning of words. They merely track actions, such as how long people stay on your site. Staying on one page is no longer enough.  You need to have people browse different pages on your site.  If people leave quickly, the algorithm might assume you have a useless website.
Use dynamic, not static, navigation, especially for larger sites. Look at the Amazon website, as they do this well.
Google's focus is on delivering the best possible search experience to end users (and, I might add, to have people click on their ads!)  In previous algorithm updates, Google reported an "increase in search activity" following upon its search engine revamp, according to CNET and The Wall Street Journal.  Time will tell if the same will apply to Penguin 4.0.
Perhaps I am cynical, but more 'search activity' does not equate to a better user experience. It could mean people have to do more searches to find what they want.
Google Adjustments and Releases
The aim of Panda was to lower rankings of sites that provide bad or low quality user experience. A site may not breach Google guidelines but can still be of poor quality and useless to visitors.
The aim of Penguin before the 4.0 update was to lower rankings of sites that violate Google's Webmaster Guidelines. Since the update it will devalue bad and spammy links at the page level, not the whole site.
Google's constant adjustments and releases can mess with your head and psyche! In late 2013 along came the Hummingbird update. Strictly speaking it was not a search engine update but a whole new search engine! The purpose of Hummingbird is to improve the the search engine's understanding of language context.
For example, if the word 'jaguar' is used, is the intended meaning the 'car' or the 'animal'?  If there are words related to 'car' in the surrounding text, the search bot will assume the subject is about cars, not animals.  This topic is outside the scope of this post. If you are interested in learning more, search for 'latent semantic text analysis'.
Generating Website Visitor Traffic
Search engines are one traffic source and a great way to get organic free traffic.  But there are many ways to promote your business. Given the constant changes, I recommend diversifying your traffic sources and mastering all the skills required to create consistent income online.
Anyone who tells you that you can replace your offline income working online without proper training is telling you tall tales.
Using hit and miss methods to build an online business:  "…is like trying to build a skyscraper on a muddy platform". Kyle, co-owner at Wealthy Affiliate
If you are serious about achieving success online, visit this link to learn more about getting the skills needed to master organic search engine traffic and more.