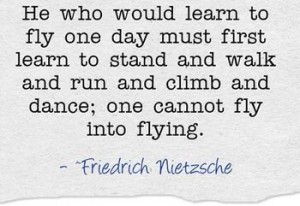 Most of us know deep down that getting the basics right when starting any new project is fundamental to achieving success with it.
Who among us has not thought that learning the basics when acquiring new skills is usually the easy part and, therefore, we skim over it lightly so we can move ahead quickly.
If we take shortcuts at the beginning, we risk building a house of cards – it can topple over at the first wind.
In any new project, our first goal must be to master the basics so that we can build a sturdy foundation.
A successful man is one who can lay a firm foundation with the bricks others have thrown at him. ~David Brinkley
Some of my readers know that I used to write machine shorthand at 225 words per minute. For years before my executive management career, I used that skill to earn a good living as a freelance shorthand reporter, traveling throughout Canada, the U.S. and Australia to take down and create transcripts of public speaking events, court hearings and parliamentary proceedings.
I was living in Canada at the time and I went to a technical college in the U.S. to learn this skill. Not everyone succeeded. Why? Because they never really mastered the basics.   It is the same for any new skill, whether it is carpentry, or playing the piano, or internet marketing.
It seems obvious but many people overlook mastering the basics when trying to do something new. In our eagerness to advance, we tend to think of the starting point as something to skim through quickly so we can get to the important parts.
So we rush through, not realizing that we have missed some crucial details during our learning process and we wonder why things don't work out for us as well or as easily as for others.
We may even wrongly assume that we have no talent or we are not suited to a particular endeavor.
Miss a full grasp of the basics and we will end up with a weak foundation. No sooner will we think we are getting somewhere when the cracks will start to appear.
My message is simple. Getting the basics right is fundamental to your success. Take your time and nail down the basics of any new endeavor – then build upon it. Make sure you get the best possible training. It can really help to have a good support network in your industry. You will still face challenges, but with a strong foundation your project or your business will be built to last!
If you are ready to get your internet marketing career on the right footing, whether you are new, or you have been around for a long time and need a fresh start, I recommend joining  the top ranked online training and education platform that I use.T hey are in the business of teaching people the ropes about building an online income source from the ground up.  It's all about laying a strong foundation for your business going forward.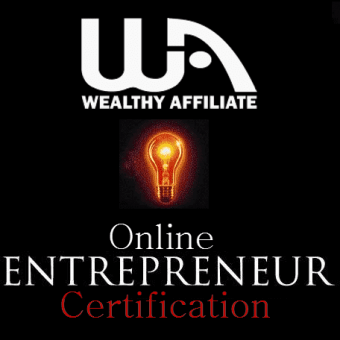 * Build 2 Free WordPress Websites – Free Hosting
* Access to classrooms, lessons, discussion threads
* Phase one of boot camp affiliate training
* Instant access to free training courses
* First 7 days chat support (premium has 24/7 chat)
* Thriving community ready and willing to help
* Internet Marketing experts answer questions
And much more….
Suitable for beginner, intermediate and advanced marketers alike. Discover a fantastic community of like-minded people and experts who are ready, willing and able to help you learn how to build your business online for lasting success.
And the price is right – $0 – so you have no excuse. Free memberships never expire.  Put away your wallet, visit the site and give it a go. If you are anything like me, you won't look back.  Make this your new online home and go-to place for helping you to succeed online.  Stay as a free starter member or go premium if you want more.