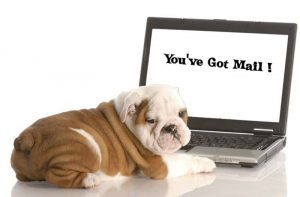 This post is about what to consider before choosing an autoresponder or email marketing service.
I also discuss free vs paid autoresponders.
Two common questions are:  what is an autoresponder [AR] and which is the best one to use.
An AR is an email tool. Businesses use it to send automated announcements and newsletters to boost sales and build customer relationships. The tool can be used to capture new leads for growing email subscribers lists.
I do not know of any successful online marketer who does not use an autoresponder.
Some services you might want to check out are: Aweber, GetResponse, Constant Contact, ConvertKit, Drip, iContact, Mad Mimi, MailChimp, MailerLite, ReachMail, RocketResponder — to name a few.
The main question is:  Which AR service will best suit your requirements? As most services offer a free trial period, you might want to test a few.
There is a learning curve with all of them. I use Aweber and have also used TrafficWave and GetResponse.
TrafficWave appeals to multi-level marketers and users of Traffic and Ad Exchanges, Safelists. It offers an in-house MLM matrix opportunity.
GetResponse caters to small business owners that sell consumer goods and physical products to a repeat customer base.
Aweber (my preferred choice) is popular with internet marketers who promote digital products and services, affiliate programs and online business opportunities.
Before Choosing An Autoresponder
Be clear about your purpose.  Are you online as a hobby or is your goal to build a real business? How professional do you want to appear?
Are you communicating to follow up with existing customers, or do you want to build a list to invite new customers?
Think long-term. Your subscriber list is a valuable asset.
Automation is helpful, but do personalize your messages. You don't want readers to feel that a robot is sending your messages.
Marketing suite programs usually include their own in-house autoresponder.
No matter which service you use – third party or a marketing suite tool – always backup your subscriber lists.
With a marketing suite program,  it might be a hassle to take your list with you should you decide to leave, or the program closes. You can offset that risk by backing up your list names and email addresses to your computer or an external drive.   You never know when you might need to export or manually add the list to another service should that become necessary.
Alternatives To Third Party AR Services
There are alternatives to using a third party service.  One is to set up an autoresponder script on your own server.
Another option is to use the service provided by your hosting company, if it offers one. Not all do. Be aware of the risk.  Your ISP or hosting service could shut you down if anyone complains about your emails. People do that sometimes even when you have done nothing wrong.  That is why most marketers prefer to use a third party service.
Some people join an AR service solely for its affiliate program and commissions. TrafficWave is an example.  Many marketers who promote it might not even use the service.  From a business perspective there is nothing wrong with this – if it makes money, it makes money!
Unless you have decided to make 'autoresponder services' your targeted niche, my advice is to consider commissions a bonus and not the basis for joining a service.
The priority is to ensure that the service provides all the features that you need in the long term. If you like it, you can join their affiliate program and refer others to offset your expenses.
My Own Experience With Autoresponders
I've used different services over the years and they have been generally satisfactory.  I started with TrafficWave because it was required by another program I was in at the time.  It was reliable and got the job done.
One day the program that required me to use TrafficWave closed and I decided to leave.  As far as autoresponders go,  TrafficWave has a lucrative referral program with a 3 x 10 matrix compensation structure. It is considered to be a legitimate MLM program and has been around since 2000.
I'm not a fan of matrix compensation structures. They are extremely hard to fill.  If you are a devoted MLM marketer and power promoter, you might as well use a tool that has the potential to pay out the highest commission rate.   Or you might consider using TrafficWave simply because compared to some of the competition it costs less plus has a flat price that does not increase with the number of subscribers.
I currently use Aweber and am happy with it.  You really only need one service that enables multiple campaigns.  Generally it is less risky to use a third party email delivery provider such as Aweber, GetResponse or TrafficWave where the core service is email marketing software and the companies have been around for a long time.  These three services are internet marketing friendly, whereas some services prohibit members from using mlm or affiliate marketing campaigns.
Marketing suite programs such as GVO, NPN, AIOP and others include their own internal emailing systems. The advantage is having all of your tools in one place.  Bear in mind that with marketing suite programs, the core service is usually not email delivery. Their investment in developing and maintaining that part of their service may not be as high a priority as a company that exists solely for that purpose.
I have had good and bad experiences with various marketing suite programs.  Do your due diligence before joining. For example, with marketing suite programs, always check that they will allow you to take your list with you should you decide to leave the program. Ask what is involved to make sure they don't make you jump through hoops to do it!
Free vs Paid Autoresponders: What You Must Know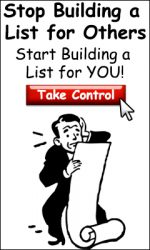 Services such as MailChimp, ListWire, Mad Mimi, and Mailerlite offer free accounts. Always check the terms and conditions of any service before you join.  Understand that free autoresponders are never totally free.  You will end up paying with your time or reduced effectiveness and limited features. That is true for most free offers
For example, the free account at Mad Mimi and MailChimp will not enable you to set up the autoresponder component of the system.
Mailerlite, which offers a free service, prohibits affiliate marketing. Their policy distinguishes between affiliate marketing and affiliate links placed under your own branding.  I quote from their website: "because there's no direct relationship between you and your subscribers".
MailChimp also does not allow the use of its autoresponder for affiliate marketing.
From my perspective, an autoresponder is about building relationships. You may or may not have a direct relationship with your subscribers, especially at the beginning, but you could build trust with them through ethical email practices and providing value with your content.
The Downside Of Using Free Autoresponders
Free services want to make money too and may do so by including advertising inside your email messages.  Some promote their own services but others will place paid ads in the footer or at the end of your message.  Such ad placements can distract subscribers from focusing on your message. You will have no control over what kind of ads are placed inside your email. This can make you look less professional.
Free services are more likely to attract spammers, which may reduce the delivery of emails. They generally do not provide good statistics, which are invaluable aids in marketing. You want to know that your emails will reach your subscribers.
Free services may ask you to join other programs before you can use their autoresponder.  Or they do not have the features you will need down the track as your subscriber list grows.  There might be a risk that you will lose your list should they go out of business.
The bottom line is this:  It is hard to appear professional when using a free autoresponder service.
Email Marketing Plugins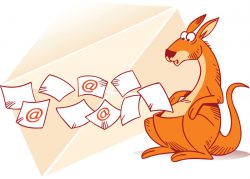 I have observed new marketers attempting to use autoresponder plugins that  rely on the WordPress email delivery function.  They soon learn that a plugin that relies on PHP is risky for email marketing – too much can go wrong.  Read more about this at WP Beginner, Why You Should Never Use WordPress To Send Newsletter Emails
They turn to using a bulk email delivery delivery service.  Such services usually charge a fee based on the number of emails sent. If your website is new and you are only collecting email address for use with a future autoresponder service, then an email capture plugin might be useful.
Be aware that internet service providers tend to block bulk email suppliers.  Make sure you find a reputable service.
Think about your long term needs when choosing a service.  Once you build a loyal subscriber list with one service, it is not always practical to import or transfer them to another service.