Herbalife Documentary Video
Hedge fund manager William Ackman released a controversial documentary video about the multilevel marketing giant Herbalife Ltd (HLF). It is compelling viewing, especially given the subsequent settlement of a $200 million fine in FTC vs Herbalife – see details below
Ackman alleged that Herbalife was operating an illegal pyramid scheme.  The screening was followed by an eye-opening question and answer session. Former distributors speak about their personal experiences with the company.
The documentary video (including the Q & A session at the end) is useful for learning what to look out for when considering any MLM business.  Multi-level marketing can be a legitimate business model but only when structured legally.  Unfortunately too many bad apples operate in the industry.   It's old news in 2018, but the documentary provides a deep insight into what happens when a company operating a multi-level marketing scheme gets it wrong.
Many questions and answers raised in the documentary are relevant to multi-level marketing or network marketing programs in general.  Anyone considering a multilevel marketing business can benefit from understanding the information presented in the documentary screening.
Click here to watch the Herbalife documentary video.  You will remain on this site.  I've placed the video on a new page to reduce page load speed.
Ulterior Motive Or Genuine Fight For Justice
The background to this story is worth noting.  Herbalife has been selling lifestyle, weight-loss, nutrition and skin care products since 1980. It is available in ninety-one countries through a multilevel marketing network of around 2.5 million distributors.
It is alleged that Ackman was out to get Herbalife, reportedly after making a $1 billion hedge fund bet that the value of the company stock price would plunge and cause the company's collapse.
Herbalife claims that the film is a biased and revengeful tactic to inflict injury on the company to drive down its stock value. Herbalife supporters say that Ackman was hell bent on destroying the company to justify his now lost hedge fund gamble.
Illegal Pyramid Or Bad Business Practices
Some commentators believe that Ackman is fighting for the American dream against what Robert Fitzpatrick quotes in the doco as the "hijacking of entrepreneurship". Others claim that Ackman is using corporate money to influence the political processes and his initiating motivation for lobbying the government was to stack the odds in his favor to win his hedge fund bet. See article: NY Times
In my view, Ackman's motivation is irrelevant to the question about the legality of Herbalife's business model. It either is a pyramid scheme or it is not a pyramid scheme under the legal definition of the term. The company may have bad business practices, poor training and be guilty of false advertising or misrepresenting the income opportunity, but that does not make the entire business structure illegal.
The allegation that the company was operating an illegal pyramid scheme would have been difficult to prove from the outset.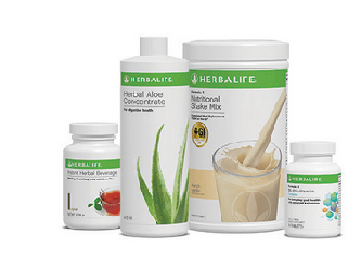 After all, they sell tangible consumer products, including retail sales to the public. Many people buy and enjoy their products. The quality and price of those products are not relevant to the business structure of the company.
I have a friend who loves Herbalife weight loss products and swears by them.  She lost a lot of weight!   She has no involvement with the business.  She buys the product from her neighbor, who is a distributor.
If the allegation is proved that the company and its distributors are making false and misleading statements and are using dishonest advertising tactics, they should be held accountable. The distributors in so-called nutrition clubs are called Health and Wellness Coaches, which begs the question: just how qualified are they?  But only facts and evidence are relevant.
Bill Ackman may have instigated the lobby and should be answerable if he is using corporate money to influence the corridors of power to swing his way, but his motivation is counterproductive to the real question:  Does Herbalife Ltd operate a legal business model?
I don't think for one moment that the distributors spoke out in the documentary because of the agenda of an obsessed billionaire.  They had their own story to tell, in their own words.
A Fair Or Biased Documentary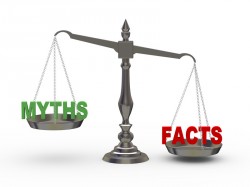 The documentary, in my opinion, is utterly biased. It is clearly anti-Herbalife and many viewers will interpret it to be anti-MLM generally.
Robert Fitzpatrick who leads the panel is well known as a strong anti-MLM  industry critic.  The panel members are former distributors speaking about their negative experiences and financial loss. No one can blame them for their views, and kudos to them for telling their story.
The problem is that we do not hear the Herbalife Ltd side of the legal issue.  So, without doubt, it is a biased documentary. But that does not mean it should be ignored or discounted.
It means we need to hear the company's reply and see evidence that the company is not operating an illegal pyramid scheme and adheres to ethical business practices contrary to the allegations.
I am not saying don't join this company or any MLM.  Maybe Herbalife just needs to fix its business practices. I have never been a part of it and have not seen the evidence.  You may be someone who believes that you can succeed as a Herbalife distributor while the majority of others have not done so, and that's fine.
I agree with Bill Ackman and Robert Fitzpatrick about one thing:  It is time for the federal regulators to draw the line in the sand between legal and illegal MLM business and compensation models.
The Multilevel Marketing Debate Continues
Apparently, 88% of Herbalife distributors make little or no money. Advocates for the company argue that the success rate is not relevant to the legitimacy of the company's business structure. They say it is widely known that 90% of brick and mortar businesses and 95% of online businesses fail and that does not make them illegal.
MLM supporters assert that the majority of distributors are victims of their own inability to manage their business or to market their products. The fault, they say, is with the distributor, not with the company or business model.
When you listen to what distributors have to say about the training provided by Herbalife, it begs the question: why does the company not train people in traditional sales and marketing methods. Instead, they teach recruits to read from pre-written scripts that contain misleading and false statements.  That is wrong on every level.
Press Release – January 10, 2017
The Federal Trade Commission is sending checks to some 350,000 victims of the Herbalife Multi-Level Marketing Scheme. Let us hope that the $200 million Herbalife court settlement serves as a lesson for compliance in the industry
Click here to find out more about the terms of the FTC settlement
Do Legal MLM Companies Exist
Legal MLM companies exist and thrive in the marketplace. They have real consumer products and services.  There is nothing wrong with leveraging or benefiting from the efforts of others – all employers do this but with different compensation structures.
In my experience with MLM businesses, those that focus on the requirement to recruit new people into the system are skating on thin ice.  Distributors should not feel obligated to buy leads or be part of a particular marketing system owned by an entity that is not legally connected to or an accountable part of the company. Compensation should be based on actual sales of products to the public.
I am skeptical about marketing campaigns that lead with an emphasis on the money-making proposition rather than extol the virtue of the products or services. Clearly there are consumers in the market that choose to buy Herbalife products.
Advertising should not be primarily about recruiting new people into the business or selling products internally to distributors who end up being more like customers than truly independent business contractors. Because on the company's part that would indeed be a deceptive way to build a customer base.
If you would like to share your experiences with Herbalife, or multilevel marketing, we would love to hear from you in the comments section.
You may also be interested in these similar topics:
Digital Altitude – Court Order Shutdown
Lawsuits Cause The Demise of Wake Up Now (WUN)