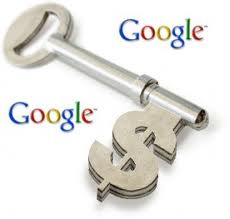 In previous posts I wrote about Google's algorithm changes.
Let's not tie ourselves up in knots or become obsessed about what Google does or does not do with its algorithms. Google's goal is simple. They want to see high quality sites that create a good user experience.
Here is a quick summary of what to avoid and what to do to please Google:
DO Use: Legitimate back links (e.g. real comments, or guest posts);  naturally related anchor text in back links; use social media, including Google Plus, and author tags; claim your sites in Google, and, of course, create great content!
DON'T Use: Spammy back links, link farms, keyword stuffing, over-optimizing, the same repeated anchor text links, spun and low quality content, poor grammar and spelling, crappy mini-sites with no real content or value-added information to support its purpose.
That's it in a nutshell.  Be genuine and for real and the rest should take care of itself.  If you want to find high valued traffic keywords that are easy to get listed in the search engines, click on the banner to test drive the tool I use and recommend. If you watch the text underneath the search field, you will see the keywords that Jaaxy users are searching right now
For more SEO tips, visit my article post here.