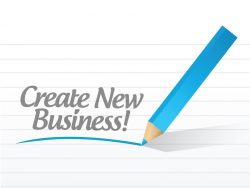 We all know deep down that most of those slick glossy money making websites are not the real deal.
You know, the ones that show us shiny cars, tropical beaches and piles of cash.
I've joined a few, only to find after arriving 'inside' that I was not going to get what the sales copy promised.
But what if an opportunity is in fact the real deal? Let's face it, many people will not make money with even the best business opportunity, perhaps because they have unrealistic expectations or they expect results without putting in any real effort.
What should you look for when assessing whether an income program is a good fit for you?
Checklist To Decide If A Business Is Right For You
Consider following these steps:
Do your due diligence! Even if it is low cost, look before you leap so that you don't waste your valuable time on something that will not be a good fit for you or that has little substance once you start scratching the surface.
Due diligence checking needs to include verifying ownership of a business, the age of a website, traffic flow and the source of traffic,  ensuring the site is not included on spam black lists.  Don't accept information on face value alone.
Make sure everything is transparent and you are told upfront exactly how the opportunity works, what it costs, and what you have to do to make money.
Verify who is behind the program and ensure that you have legitimate contact details for them and for general support.
If the program is owned by one person, or the main contact is an individual, find out what support is available should something happen to that person. Will you be able to continue the business? Is there a support forum or support group?  Do you have outside contact with your sponsor or uplines?
Is the cost a one-off one-time payment, or a monthly recurrent fee? If a recurrent cost, be sure that you can cancel at any time and that your budget will cover you for the initial 3 to 6 months.
Ensure that the product or service is something people want or need, whether or not they join the business. It should provide value in its own right, even without the opportunity, and you should feel good about it.
…before you join a program with the goal of creating income from it, ask yourself if you are going to be willing and able to advertise and promote it consistently and persistently in the marketplace. Because if you aren't going to do that, nothing will happen.