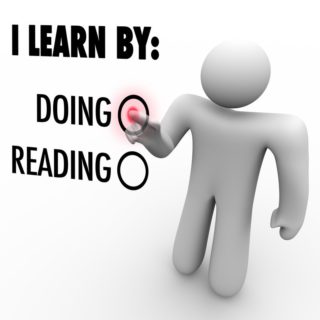 We can fool ourselves into believing that by learning something new we are doing important work. Learning is but a stepping stone to doing something with our new knowledge.
If we do not apply our knowledge in a meaningful way, we may be knowledgeable but it does not make us productive or successful.
Learning is half of the success recipe. The other half is to do something purposeful with your knowledge.