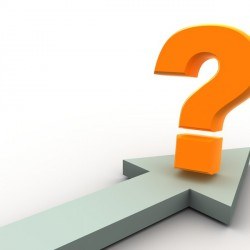 A friend asked me a question that gave me pause for thought.   She asked: "Are you a blogger or are you an affiliate marketer who blogs for profit?"
Her question gave me a jolt because I never thought of the two things as an either-or activity.  When I first started blogging, I thought it would be a chore but a necessity for marketing online.
My answer back then would have been that I'm an affiliate marketer first, blogger second.
But I discovered that I love blogging as much as affiliate marketing.
It makes good business sense to monetize the blog with affiliate ads for products and services that I use anyway.
See my affiliate disclosure statement.
If I decide to stop affiliate marketing and go on to something else, the likelihood is that I would blog about that something else!
The Difference Between Affiliate Marketing and Blogging
Affiliate marketing is about promoting and selling. Blogging is about sharing and communicating content that people may find interesting or beneficial.
It boils down to whether a blog offers value to its readers.
This question reminded me of why I changed from a static website to blogging platform in the first place.  Of course, referrals to my affiliate links are always much appreciated!
I would love to know your thoughts on this topic.  I invite you to post your comments.