Do you want to earn money online but not sure how to get started?  Tired of joining programs and being let down?
Making money is a skill.  It can be learned. Everyone starts at the beginning. First, take baby steps to make a website free, set goals, follow a plan, and learn how the money-making process really works.
Using the internet as a tool to achieve your goal is not magic.  People around the world are earning extra cash from home with their own website.  You can too.  Best of all, you can get rolling at no cost.
The Basic Money-Making Process
The first logical step is to have a clear understanding of the basic process of making money online.


Let's say you successfully trained your dog and you want to share your success with others and make money too.  You then follow the steps:
Step 1:  choose 'dog training' as your interest
Step 2:  create a website about your dog training experience
Step 3:  learn how to drive targeted visitor traffic to your site
Step 4:  monetize your site with dog training affiliate products
When visitors buy the dog training affiliate products that you recommend on your website, you will earn a commission.
There is more involved, of course. Generating income involves doing some work. Money always flows in the direction of perceived value.  Show visitors an honest and reliable solution that fulfills their needs and they will consider your recommendations.
Goals for Creating Income Online
You need 3 things to generate income in the online space:
A website
Ways to monetize your website
Lots of visitor traffic
Here are my suggestions for a workable plan:
Learn WordPress , which is a content platform for building websites.
Once your website is up,  publish useful, relevant content that readers want.
Learn to drive targeted website traffic of people looking for information.
Monetize your site with affiliate products or your own products, or both.
 Learn How To Create, Build, And Earn
Why waste time with trial and error methods when you can learn how to go about getting the results you desire?
It might seem a bit scary at first but the information and skills can be gained one step at a time with proper training. For example, learn how to:
Write product reviews on your website.
Send visitor traffic to your reviews.
Grow organic search engine traffic.
Advertise and promote effectively
Build a following in social media.
Convert traffic to sales.
It might seem like a lot but broken down into simple action steps, you don't have to become an expert to earn affiliate commissions or sell your own products.  You only need to know what action to take to attract revenue through your website.
Crucial Resources You Must Have To Get Started
Easy to follow training for everything you need
No guesswork,  a clear plan of action
Learn to build an income website in any niche
Strong support:  fast answers, quick tutorials
Here is the plan, in a little more detail:
First, learn how to create and manage your own website. Not just any website, but one that becomes an income source through any interest of your choice. These days you don't have to be a web designer to get an income-producing website up and running.
Second, you need easy-to-follow training designed to teach you how to generate a consistent income from your website.  That's right, turn any hobby, interest or passion into a source of revenue.  Learn how to build and market your website in the right way.
Third, you must have access to fast support for you and your website. Let's face it, when you have a question, you want an answer as soon as possible, especially when things go wrong.  A great support network can make a huge difference to your success.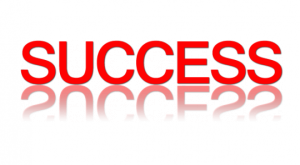 Success is a journey.  When we hear about people becoming an overnight success, once we know their full story, we realize that they've been preparing for success for a long time.
Whether you are new with no experience, or you have tried various options but did not make the progress you had hoped for — we've got you covered.  We'll help you to create a website that you will be proud to share with your family, friends and the world.
Don't Just Build A Website – Build A Business – Get Started $0


Get in touch with me any time through my contact page.