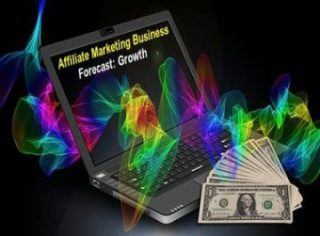 The earning power of affiliate niche blogs is well proven by sites that are created with this purpose in mind.
Marketers who move on from affiliate marketing to run other types of online business ventures will often continue to operate affiliate niche sites as well.
Why? Because affiliate marketing is a reliable way to drive visitor traffic to target niche audiences.
I explain the affiliate business model in other posts on this website, should you wish to refresh or deepen your understanding of what is involved:
Affiliate Commissions for Brand Products
Internet Marketing vs Affiliate Marketing vs Other Business Models
Baby Steps to Earn Affiliate Income
Warren Buffet said:  "I don't look to jump over 7-foot bars: I look around for 1-foot bars that I can step over."


(Affiliate marketing is my 1-foot bar! ~ Jude) 

Niche Blog Sites – Affiliate Money Is In The Content
Affiliate niche sites cater to a group of people who have a common interest. For example, gardening, farming, cooking, golf, motor repair, debt reduction, dog training and more. These people represent the target audience within a niche market 
People who want to know more about these topics will search for answers to their questions. If you do things right, they will discover your website.
The narrower the focus, the more targeted are the people who will be interested in your website content. For example, 'Health' is a broad niche. 'Diabetes' is narrower.  'Diabetes in children' is more specific.  Identifying a sub-niche, is an effective way to attract the target audience that best matches your offer.
Here is a recent example from my own experience.  I've been looking to buy a new yoga mat.  I found a website that reviews several types of yoga mats, which led me to find the exact mat I was looking for.  When I'm ready to make the purchase, I will return and the owner of that website will earn a commission.
You might want to view this video over at Wealthy Affiliate about the process for choosing a niche.   Click the little "x" if you get a pop up to close it and you will be able to watch the entire video.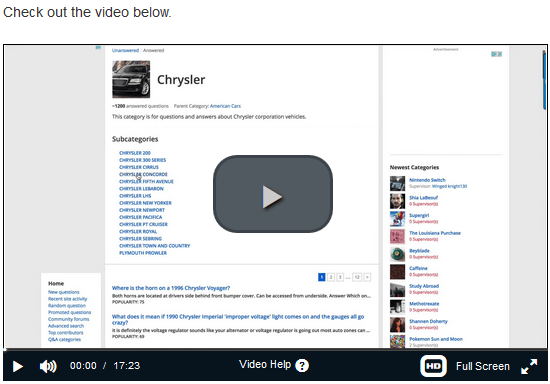 Blogging Your Way To Increased Cash Flow
In the previous section I used the example of buying a yoga mat because I wanted to convey the importance of narrowing down the niche and focusing on providing value to people who are looking for specific information.
Your website will be more readily found by people if you provide information of value that people want to know about.  The search engines love blogs because they get a constant update of content and many people visit them.  These days blogs are more popular than static websites.
To create an affiliate niche marketing blog you would follow these steps:
1. Choose a niche topic that interests you.
2. Create a niche blogging website around that topic.   A recommended platform on which to build your website is WordPress.  In addition, you will need hosting space and a domain name.
3. Spruce up the content by using effective keywords that people would use in search engines when doing research. When checking out different yoga mats, I searched for "top rated non-slip yoga mats 2017" and ended up on blog that had several reviews of various brands of yoga mats and yoga-related accessories.
4. Continue to write and publish several pages and posts on your website to start making an impact in the search engines.
Ways To Generate Revenue Through Your Blog
One of the members in our WA community (Eddy) posted about how he earned $740 thinking outside the box.  Eddy gives us a tip on how to maximize the power of any affiliate niche site. His tip can help affiliates to make more money in any niche.
I hope Eddy's article will deepen your understanding and inspire you to start thinking outside the box too when marketing your niche.
Click on the blue tab below to read the article.  Note:  A few seconds in a pop-up will appear. Don't worry, click the little "x" in the top right corner to close it and you will be able to continue reading.   It's the only way I can bring non-members to this 'insider' content.

There isn't only one way to make money with blogging. Once you have started a blog of your own, it is an ongoing experience to learn how to monetize it effectively.  When the money begins to flow in, you will be motivated to continue delivering valuable content that people want.
The following are some ways to generate revenue through your blog:-
recommend affiliate products or directly sell products you own
give away an eBook or a newsletter subscription and get leads
create a blog, populate it, build traffic to it, then sell it for a profit
get into the information publishing business – eBooks, newsletters, videos, etc.
use paid-per-click [PPC] advertising to attract sales (advanced)
sell your own services (writing, proofreading, editing, graphic or website design).
It is possible to offer your own products and services combined with affiliate offers.  It does not have to be one or the other. The internet enables reaching out to a global audience of people from all over the world who are searching for information and solutions.
If you fulfill what those people need or want, you have a chance of converting them into potential buyers.
Want to have your own affiliate marketing income stream?  Click the banner and join thousands of like-minded others who are already on the way to making it happen.  It's never too late to get started.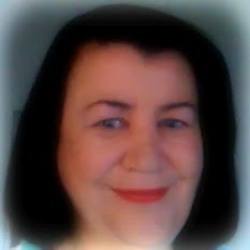 Not ready yet, or need more information?  I understand.  Visit my full WA Review.